Specialty Hook and Loop Fasteners
Perfectex also supplies a number of specialty fasteners with unique characteristics not found in typical Hook and Loop Tape.  Whether you need a fastener that has built in stretch, is fire retardant, or has superior pull, peel or sheer strength, we can help you find the appropriate product for your application.  Some of the specialty fasteners we carry include the following: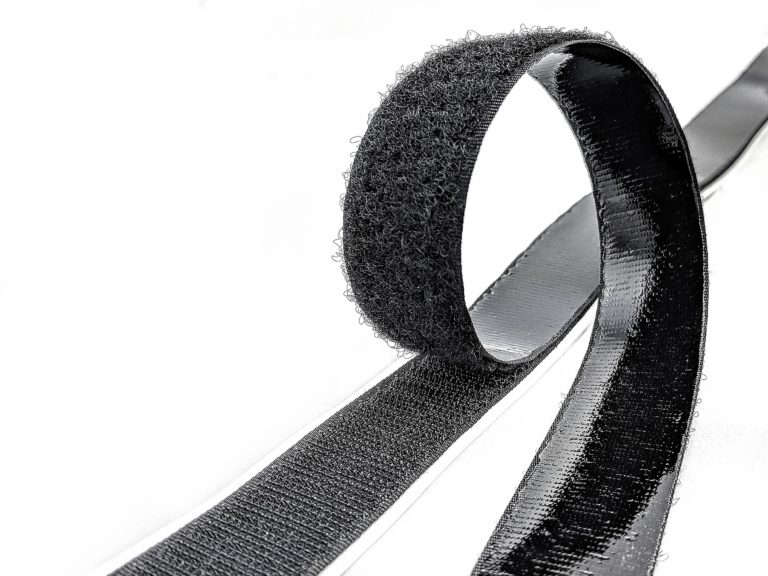 3M™ Adhesive 350-backed Hook & Loop tapes – These are high temperature and UV resistant, acrylic-based pressure sensitive peel & stick hook & loop tapes.  3M™ Adhesive 350 is a high-tack, high performance acrylic adhesive system featuring high initial adhesion to metals and high surface energy plastics. It offers excellent humidity, water, solvent, chemical and short-term heat resistance. The adhesive is designed to provide exceptional shear strength, even at elevated temperatures. Adhesive 350 is formulated for short term exposure up to 450°F/232°C and up to 300°F/149°C for extended time frame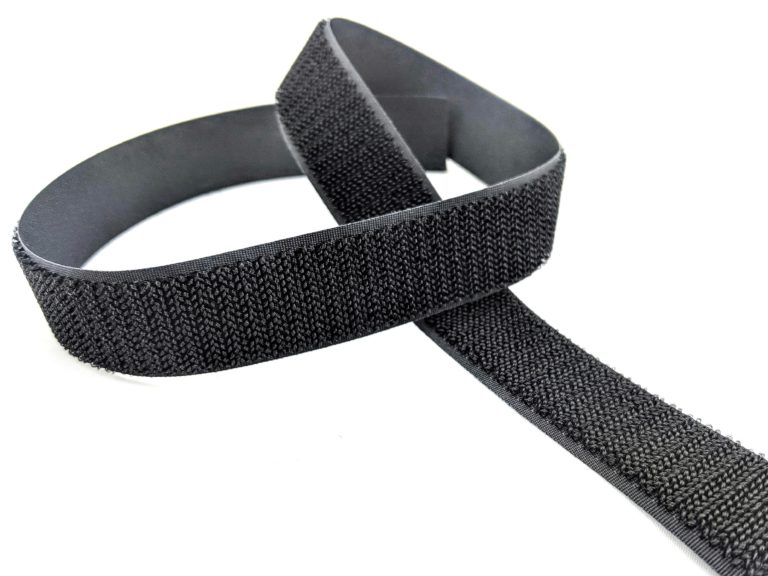 Un-napped Loop – A fastener consisting of continuous rows of unbroken loops.  Due to its continuous unbroken loops, Un-napped Loop features great durability and an exceptionally high cycle life—less pilling and fuzz will occur overtime, leaving a longer lasting loop fastener.  Compatible with all Hook fasteners.
Compared to normal loop, un-napped loop features greater shear strength but less peel strength.  It is also softer and has greater next to skin comfort.
Widths Available: 1″, 1 1/2″, 2″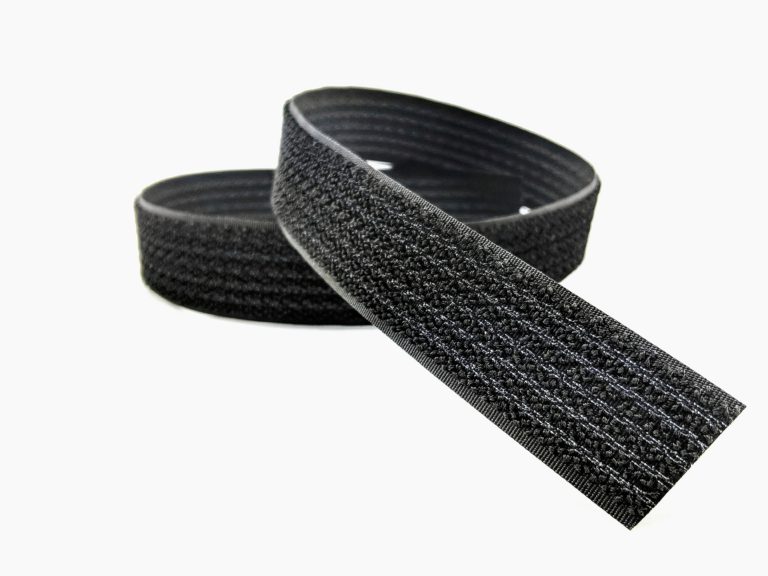 Two-in-One Fastener Tape (Hook and Loop on the Same Side) – A fastener made of woven nylon, with both hooks and loops intermixed on a single surface, allowing interchangeable use.  Used for applications requiring light peel strength.
Widths Available: 3/4″, 1″, 1 1/2″, 2″
Colors Available: Black, White.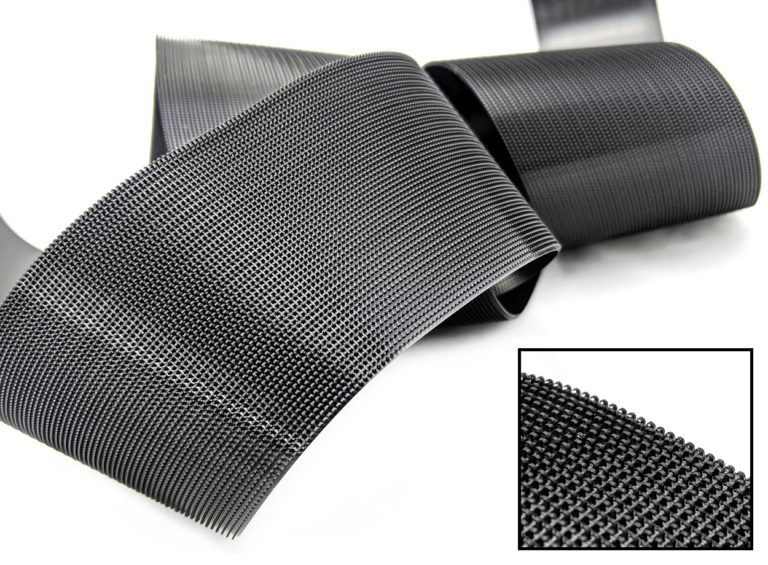 Molded Hook – a 100% nylon, ultra-light and ultra-thin low pile plastic hook that offers excellent shear strength.  Works best with low profile loop.  Our Molded Hook tape can be sewn or ultrasonically welded.  Also available as a pressure sensitive peel and stick tape.
Widths Available: 1/2″, 5/8″, 3/4″, 1″, 1-1/2″, 2″, 3" & 4"
Colors Available: Black, White and Semi-transparent White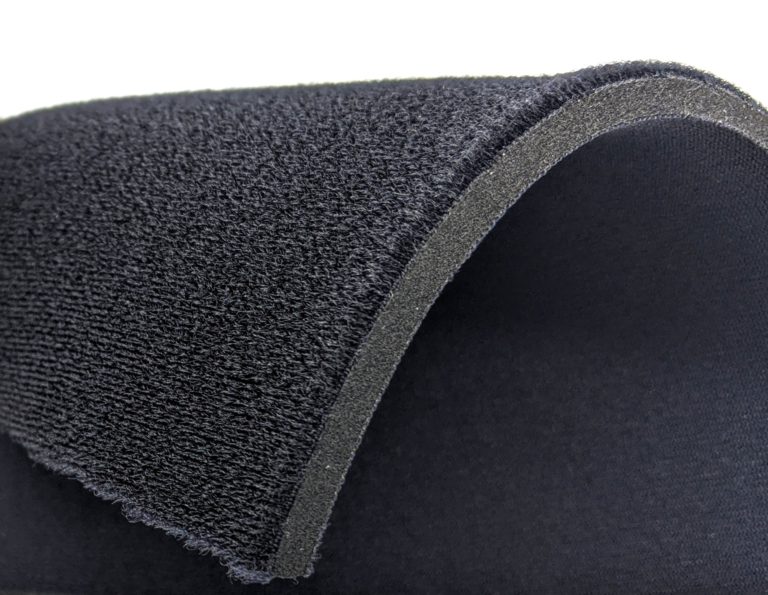 Super Stretch UBL –Super Stretch Un-broken Loop (UBL) is unique loop fabric that features continuous un-broken 4-way high stretch loops. It is composed of 81% nylon and 19% spandex, and its exceptionally soft and comfortable while offering a high degree of stretch. Available as a roll fabric or laminated on neoprene (as pictured)
Widths Available: 53″